Wonder Dog Training serves North Inland and Coastal San Diego. We offer some of the most innovative programs in the area. All of our methods are dog-friendly. We are one of only a few companies that does not use shock collars and intimidation to "train." Training with us is fun, fast, and effective.
Wonder Dog Training offers private training in your home, in-home "train while away" programs, group classes, boarding and pet sitting, dog walking, leash training, and board and train.
Service areas include Carlsbad, San Marcos, Escondido, Oceanside, Camp Pendleton, Rancho Bernardo, Vista, Fallbrook, Bonsall, Rancho Santa Fe, Leucadia, Encinitas, Cardiff, and Solana Beach.
Call 760-739-0580 or email us to get started today! Be sure to check out our testimonials, and reviews on Yelp, Google, Kudzu, and Yahoo!
Welcome!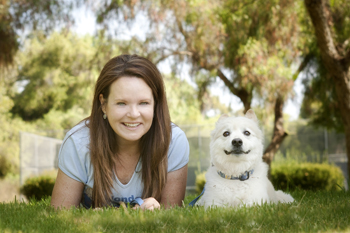 Wonder Dog Training offers dog-friendly, effective training for your dog's most challenging behavioral and obedience concerns! We work with all breeds and temperaments, and every training program is customized to your dog's needs. Our trainers are among the best: experienced, educated, and highly dedicated professionals that work to bring out the best in your dog!
At Wonder Dog Training, we believe that your dog is an important member of your family and deserves to be treated with kindness and respect. It is our goal to help you build a solid and enduring relationship with your dog that will last a lifetime. We also want to help you have the dog of your dreams: well-mannered, confident, obedient, and a joy to be around.
We make training fun and use dog-friendly methods that engage your dog's natural temperament, abilities, and drives. When training is rewarding, dogs want to participate. They also learn more quickly and retain more, which is training at its best.
Every dog is a unique individual. Some are shy, some are overly energetic, some are challenging. Our trainers spend time to get to know you and your dog. All training plans take into consideration such factors as your dog's temperament, breed, age, sex, general health, and history.
This information is then used to create a customized training plan that addresses all of your dog's obedience and behavioral concerns. Techniques and tools can be adapted to suit individuals or situations as needed. Even the youngest members of the family can be involved!
All of our trainers have been hand-picked for their unique abilities, education, experience, and areas of expertise. They are dedicated dog professionals who go above and beyond to see that their client's dogs obtain their training objectives, whether the focus is obedience and manners, puppy concerns, or challenging behavioral issues. Please see our Trainer Bios for more information.
Wonder Dog Training offers a variety of services including:
We look forward to meeting you and your dog! Please let us know how we can help.